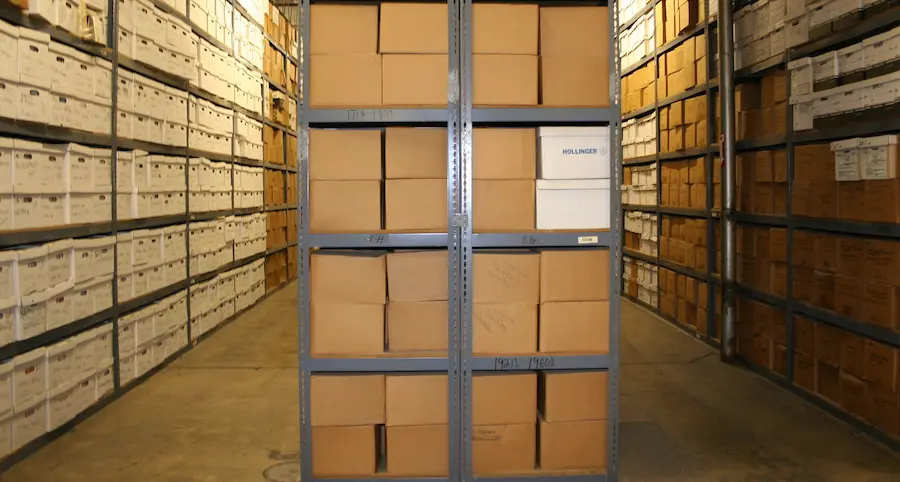 Are you storing your business records in the basement or in a messy self-storage unit?
If yes, there's a more secure, efficient, and cost-effective way for you to manage your documents and files.
Shred Medic's records storage and management service lowers your risk exposure and saves you time and money. We help companies of all sizes in Sarasota, Manatee County and the surrounding area protect and manage their information so they stay productive, profitable and comply with regulatory requirements.
We offer the following records storage and management services:
Offsite Records Storage
Active and Inactive File Management
File Indexing Support
To learn how we can help your company, please contact us by phone or complete the form on this page.
Focus On Your Business. We'll Manage Your Records.
Are your employees spending more and more time managing information instead of growing your business? We can help. Storing records with us gives your business a turnkey records management solution.
We transfer your records to our records center; a specialized facility designed for the protection and preservation of business documents and files. You can't find a safer place to store your information. Our records center offers the following features:
24/7 security monitoring
Climate-control environment
Fire detection and suppression technology
Liability Insurance
We use proprietary, document records technology for a "zero defects" file service. Your documents are barcoded and scanned into our inventory and tracking system. When you need a record, simply use our online portal or call us and we bring it to you. Our screened, uniformed couriers deliver your file cartons, files, X-rays, and microfilm to your office that same day.
There's no more digging through file cabinets or sending your employees to self-storage units to find documents. We manage your records so you can focus on your business.
Shred Medic is a local, privately owned and operated business serving Sarasota, FL and the surrounding area.
For more information about our records services or to schedule a free consultation, please contact us by phone or complete the form on this page.